Full description
SMS Sent Mail Settings from 1C 8 to any event in the database.
We can automatically send SMS from 1C to any event : the arrival of a customer ordered goods, the availability of the order for shipment, current discounts and promotions. It is also possible to build a module for manual sending SMS to a client with an arbitrary text.
Also, we will make a convenient log of sent SMS messages so you can see when, to whom the client and what they sent; track SMS delivery to the subscriber.
SMS is the most effective way to tell a customer about something. Much more effective than a phone call from the manager. You need to answer the phone call directly immediately, the SMS-message is the same - you can read it when it's convenient.
Want to promptly notify your customer of important information? You need an automatic SMS sending. For example, the client ordered a computer compilation - it would be convenient for him to get a message that his order is ready. Or the client needs some sort of rare product that you do not currently have - why not inform him by SMS message that he needs something he has come and he can buy it? Any advanced online store sends an SMS message to the client: "your order is accepted," "we can make delivery on such a day at such a time," if the client paid the order by the card, then he may come to the SMS that Payment received. The most important thing is speed. A person has a mobile phone at hand, which means SMS - the fastest message you can send information to .
ISP Customers:
Not configured, but we can configure for the provider: http://www.smsprom.com.ua/ - SoftLine Mobile Systems »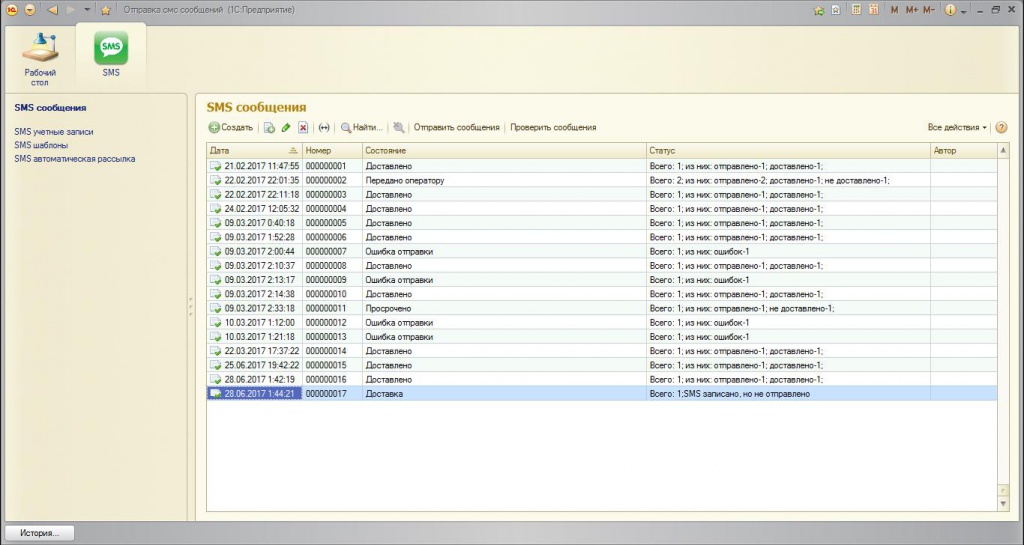 The main functionality:
- group or single mail sms to contractors, contact persons, users;
- automated sending of sms while recording any documents;
-use sms text templates;
- automatic filling of sms text with data from 1s; - receive status sent sms;
- storage of sent sms.

Description sms mailing list: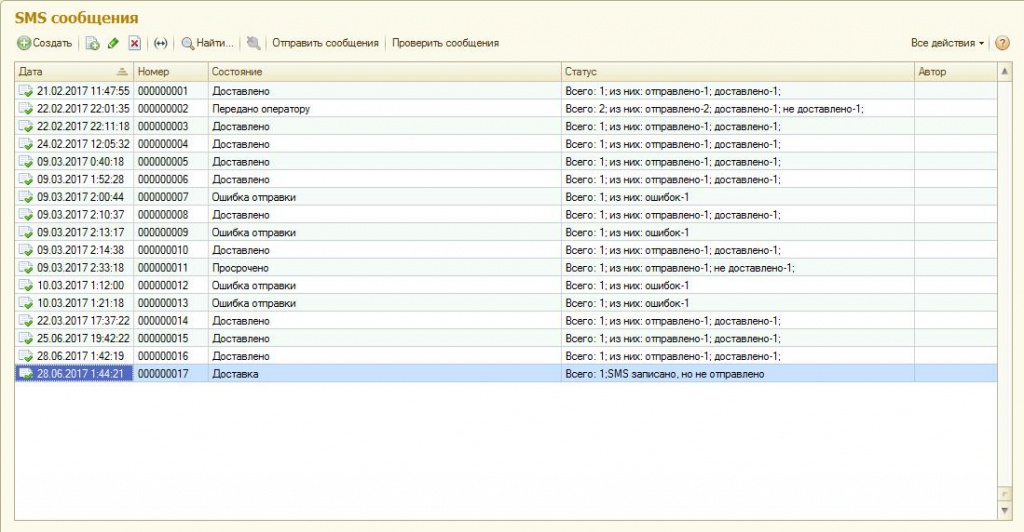 Fig.1. The log of sent sms messages with delivery statuses.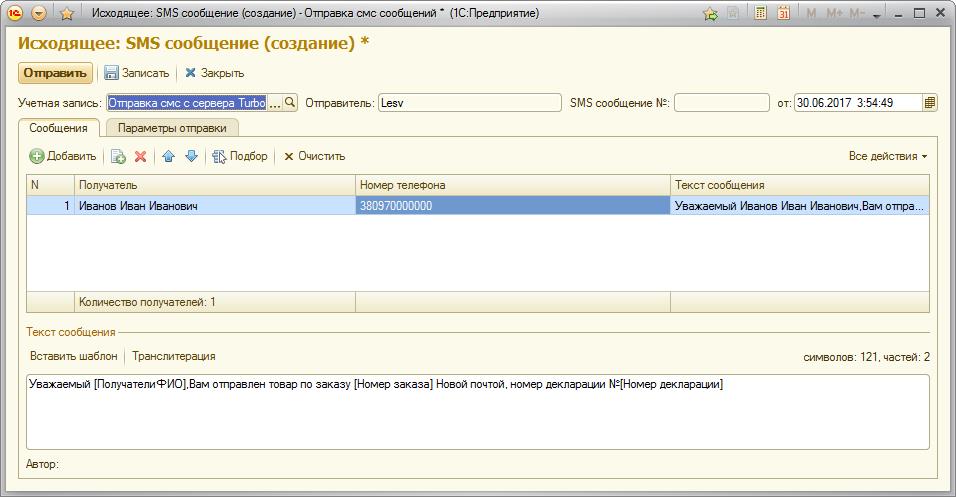 Fig.2. Sms message document.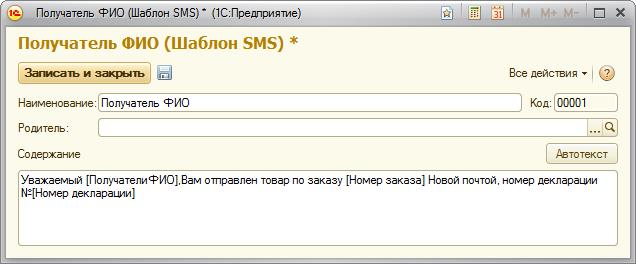 Fig.3. Text message template for sms message.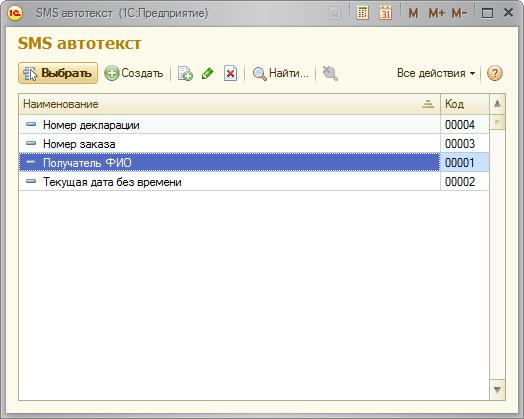 Fig.4 Autotext to fill sms text with 1s data based on the template.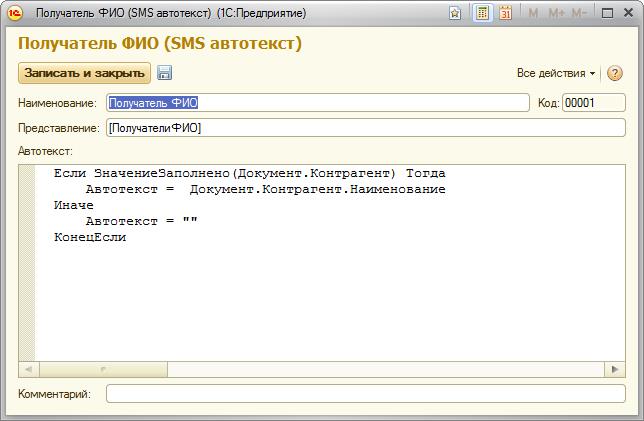 Fig.5 AutoText settings.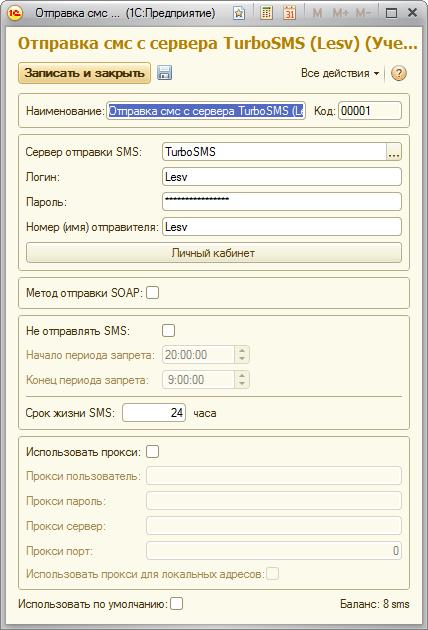 Fig.6. Set up a connection to the sms sender.

Automatically send sms messages while writing any documents: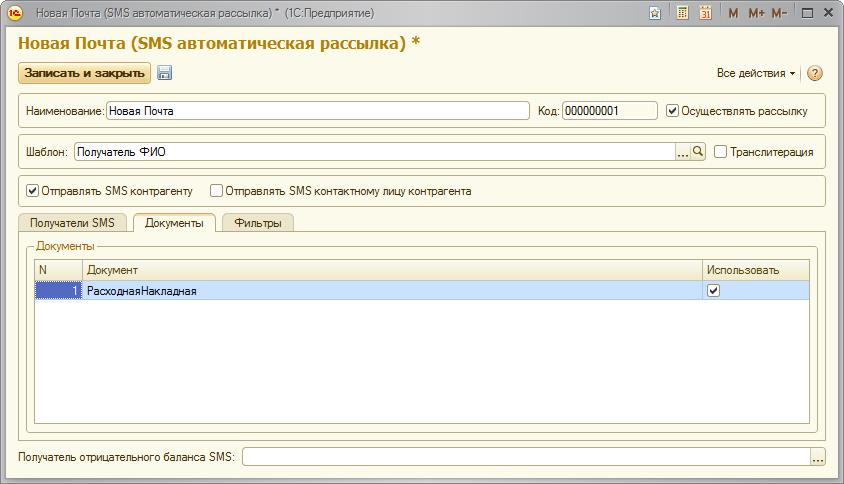 Fig.7 Form of sending sms automatically.

Fig.8. Setting the conditions for which will automatically send an sms message.

Cost of work: 2000 UAH.
Developer: «NCT» Company