Full description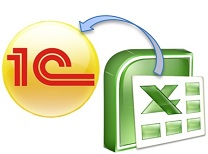 The processing is intended to download the table parts of documents from external files in the "Excel" format with the ability to match the nomenclature . The correspondence of the nomenclature is filled once and then used for subsequent downloads with Excel.

In addition, this tool can be used to download the table pieces of documents for entering commodity balances when moving from 1C 7.7 to 1C 8 . Necessity of filling correspondences of the nomenclature appears, if in 1С 8 began to use the characteristics of the nomenclature from which the names of nomenclatures in 1C 7.7 and 1C 8 become different.
Processing can be used for any kinds of documents, where in the table section there is a nomenclature.

Below is a video demonstrating the work of processing by automatically filling out table parts of documents from Excel files. The video focuses on downloading price-lists of counterparts in 1C, but from 06:08 minutes is shown an example of downloading the table part of the document "order to the supplier" from the order to the supplier in the Excel file.

Description of processing functionality

The reference to processing is added in the form of a document where the table part needs to be loaded, an example (Fig. 1)
In the form of the processing dialog, import parameters are set (Fig. 2):
path to the Excel file;
import range of lines of the file Excel "from-to";
the column number of the Excel file where the name of the inventory is located;
column number with the number of items;
column number with the price of the item;
column number with the amount of the item.
Props "Document" is filled automatically with a link to the document from which the processing is called.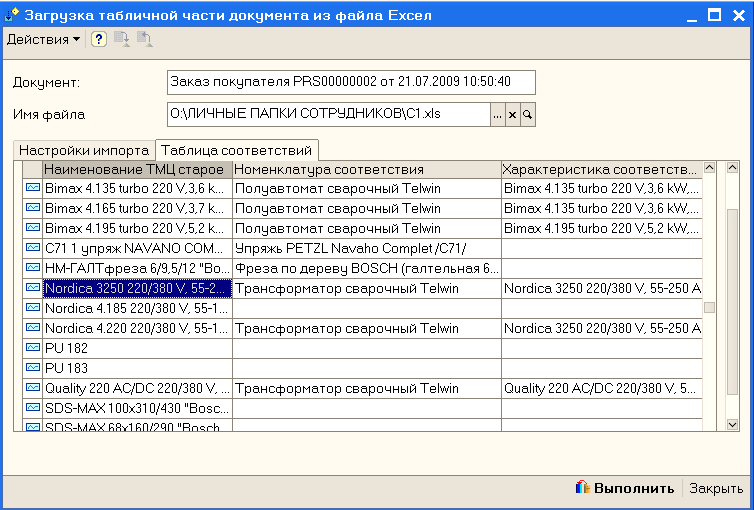 On the "Matching Table" tab, the nomenclature of the nomenclature in the "Excel" file of references to the nomenclature reference book and characteristics in 1C 8.
Clicking the "Run" button imports the table part of the document.
Processing can work in any configuration "1C 8» on ordinary forms.

Cost of work: 2600 UAH taking into account the integration costs in the configuration of the customer.

Company «NCT»
www.nct.ua
info
@nct.ua