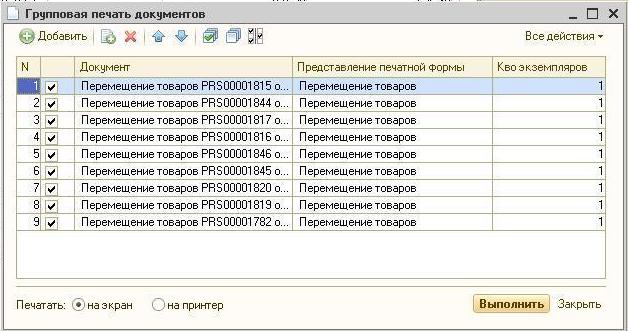 Functionality "Group printing of documents" can be used anywhere in the configuration "1C 8", where you need to perform group printing of documents. For example, from a document where there is a list of links to other documents that need to be printed out so as not to enter each document (Fig. 1) or to organize group printing from a journal of any kind of document.
This solution is universal and can be built in any place of configuration, where it is necessary to periodically perform group printing of documents with the specification of the form of the printed form and the number of copies.
Figure 1 shows an example of using this processing - it is a document "Ordering a vehicle" from the configuration "ATP from Rarus", where the "Document printing" button is added over the table part of the document, which opens the form of the "Group printing of documents" processing dialog, where it passes the list of documents ("moving goods" in this example) for printing. By clicking the "Run" button, the documents are printed, depending on the "On Screen / Printer" method selected.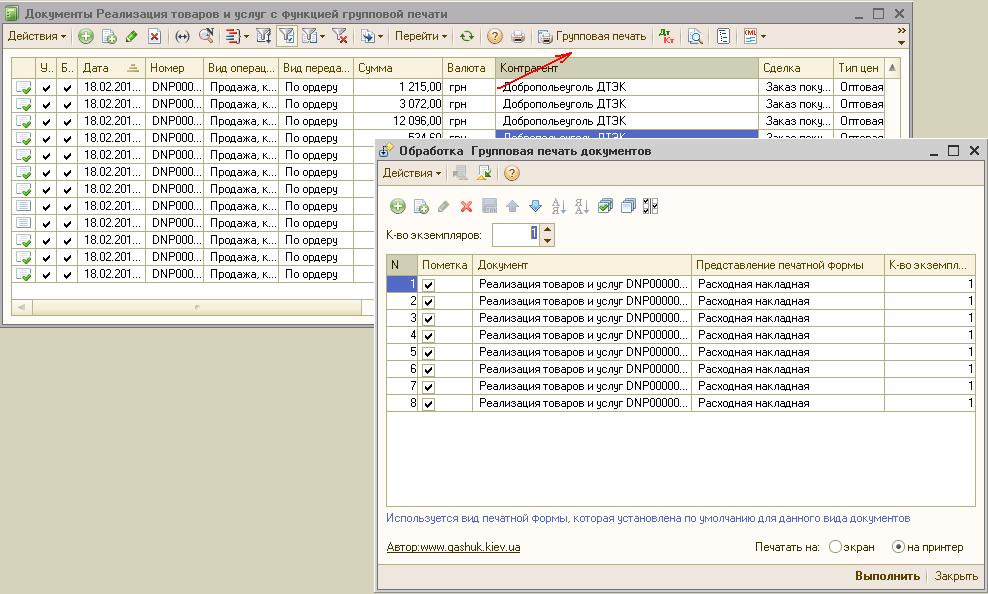 Fig.2. Selecting documents for group printing in the "Group printing of documents".
Cost of work: 800 UAH.
Developer: NCT