Full description
Group re-conducting of the documents of the selected type, for the selected period, with the possibility of filtering to the specified organizations.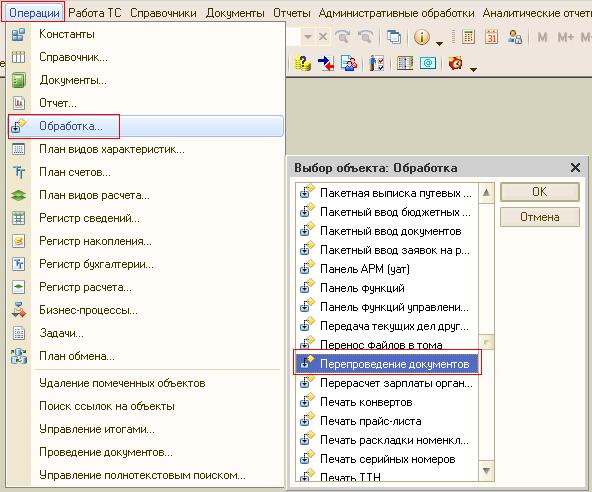 Fig. 1. Opening treatment. The "Operations" menu - "Treatments" - "Document overflow" or you can add it as a separate menu item.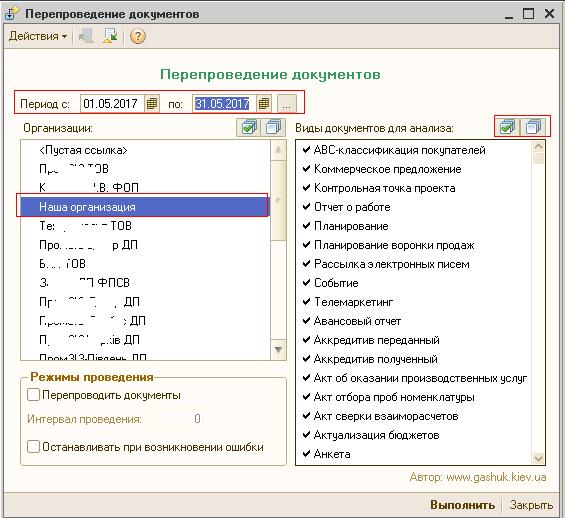 Fig. 2. The basic form of processing.

How to work with the basic form of processing

In the form of the processing dialog, you must specify the period for which you need to re-arrange the documents . In the Organizations list, select the organizations that you want to re-arrange documents. In the Types of Documents for Analysis list, select the types of documents that you want to transfer to remove or install All of the items in the list can be checked by clicking the appropriate buttons in the right upper corner of the list.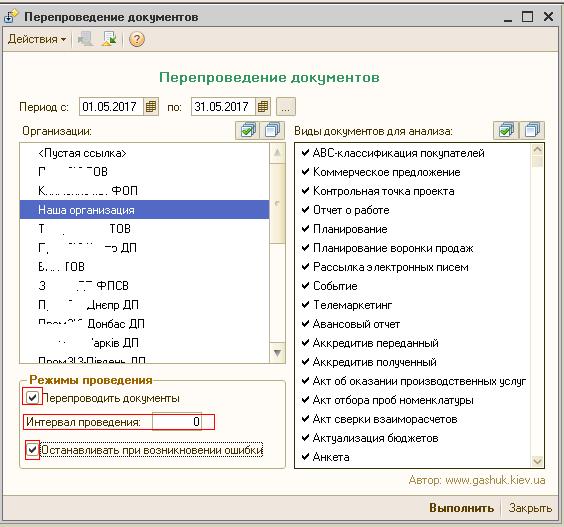 Fig.3. The basic form of processing.The mode of carrying out of documents



Determining the mode of carrying out documents

You can specify a interval in seconds between documents - this will allow processing during business hours when other users are working. The database will not be critically loaded, since the documents will be re-run at intervals.

If you enable the flag "Stop when an error occurs" , the processing will stop if an error occurs during the execution, for example: not enough goods.

For what configurations IC 8.
Processing is universal and can work in all configurations on conventional forms, namely:

Managing a trading enterprise ;
Managing a manufacturing enterprise;
Trade Management, Edition 2.3;
Accounting for Ukraine, version 1.2.
Cost of work: 1050 UAH. taking into account the cost of integration into the configuration of the customer.


Developer: NCT
www.nct.ua
info
@nct.ua