In typical "1C 8" this task is implemented partially, by providing the ability to group the data on mutual settlements by the "Head Counterparty" details in the element card of the "Counterparties" directory. But, this implementation does not allow accounting under contracts, due to the fact that mutual settlements for payment and shipment have been made under different contracts. Also, the report "Debitort by the time of occurrence" does not work correctly, which uses debit balance under settlement agreements during its formation. Similar problems with other reports on mutual settlements. This situation is solved by this setting.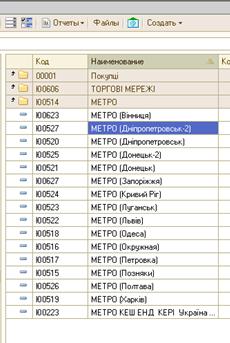 Fig.1. Directory "Counterparties", where in a separate group of counterparties all shops of the trading network are entered together with the main office, on which mutual settlements are conducted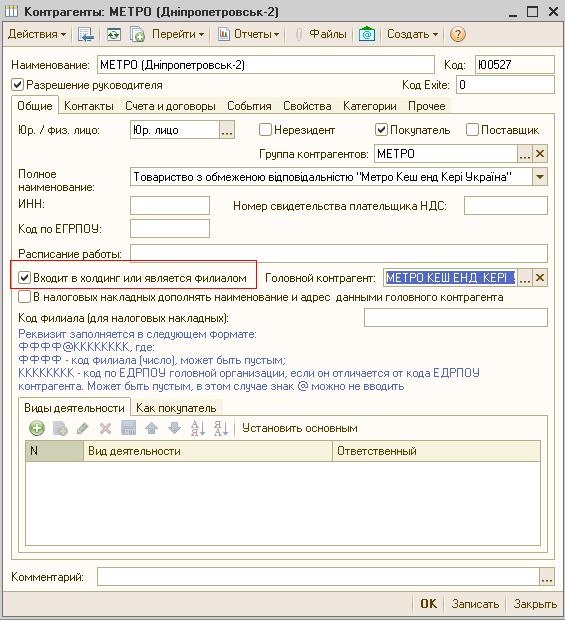 Fig.2. The card of a separate store where the flag "is included in the holding company or is a branch" is installed with the choice of the head counterparty for which settlements are made.

Fig. 3. The document "Buyer's order", where in the "Counterparty" field a particular store is selected that is being shipped.

Fig.4. The document "Realization of goods and services" is entered on the basis of the buyer's order, the "Payer" requis and the payer's contract are filled in. The payer is the main counterparty from the counterparty card.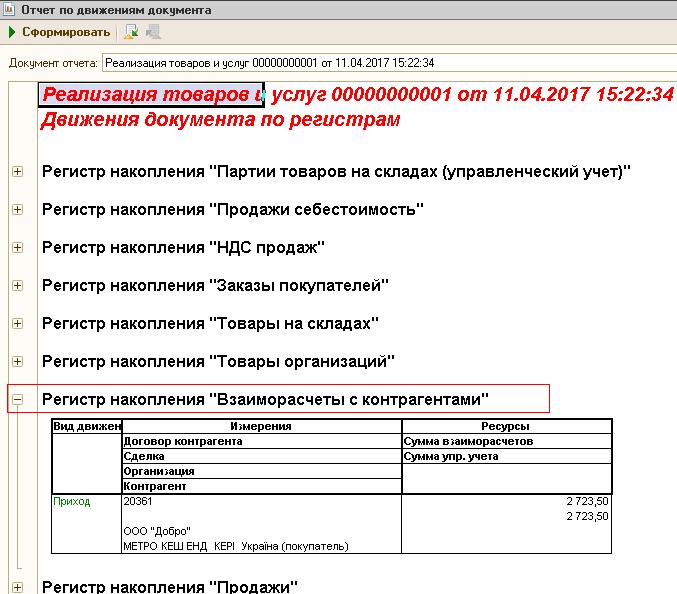 Fig.5. Movement of the document "Realization of goods and services" in the register "Mutual settlements with counterparties". Mutual settlements are conducted by the head counterparty, similarly to mutual settlements in accounting.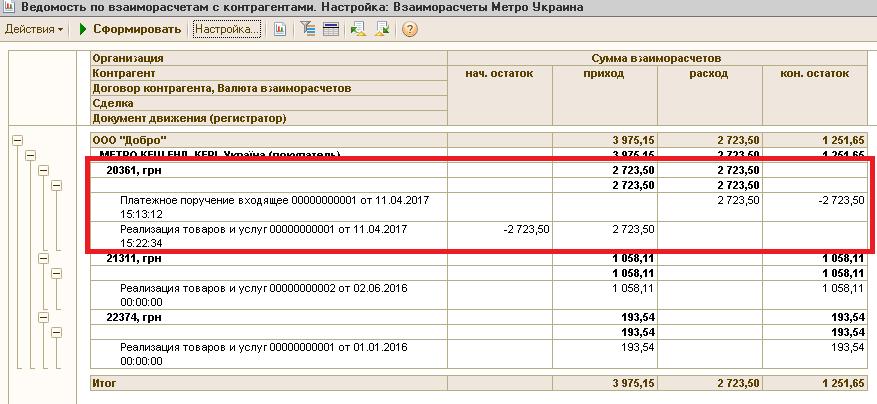 Fig.6. Report "Statement of mutual settlements with counterparties". Accounting for mutual settlements by the head counterparty, while sales turnover is taken into account in the final stores.