Full description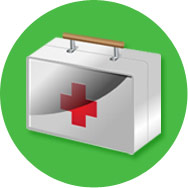 The configuration is designed to automate the operational accounting of the assisting company / loss settlement center. It is developed on the platform "1C Enterprise 8", the configuration "Management of a trading enterprise.".

Presentation of the configuration for medical assistance

Presentation of the configuration for technical assistance
Functionality.
Medical Assistance.
Conducting contracts and insurance policies:
registration of limits;

registration of clinic levels;

accounting for deductibles;

registration of eligible medical institutions;

exception registration;

accounting for insurance policies, automatic import;

automatic import of programs, options, exceptions.
Doing business / insurance events;
Registration of expenses / losses of declared, actual;

Registration of the quality of service score (including the NPS system);

Service Failure Logging;

Accounting of current tasks, reminders.
Registration of expenses / losses:
Sharing of costs / losses on claimed and actual;

Online coverage of insurance policy coverage;

Account management of suppliers / providers;
Interaction with insurance companies / branches of the insurance company:
Accounting:
Ability to maintain a full accounting of the assisting company;
Accounting for mutual settlements with the insurance company and suppliers.
Other functions:
On-screen copies.

Fig.1. Form of the document "Contract of insurance".
Report "Coverage of insurance policies"
It is generated independently or from the configuration documents "Assistance" with appropriate selection.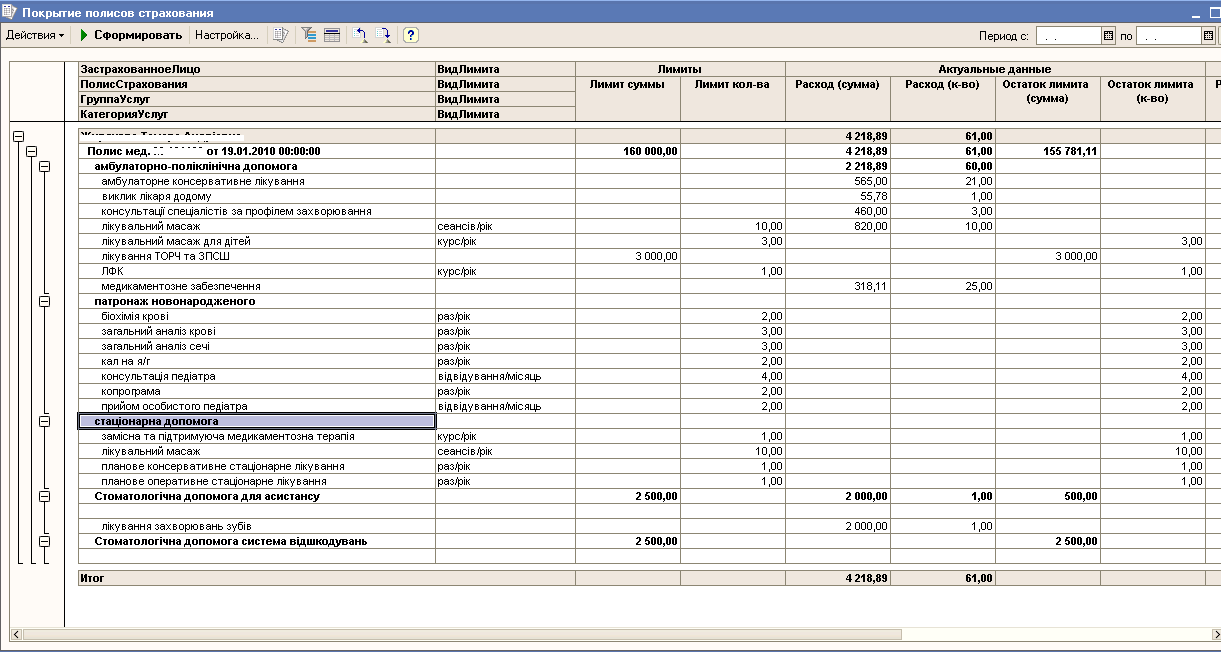 Journal of insurance policies. Form of insurance policy document.
In the form of a document on the tab "Assisted cases" all assassin's cases / insurance events under this policy were selected;

Orders for services are selected on the "Orders" tab;

The change history tab displays a change registry. Changes to the document are carried out by the document "Adjustment of the insurance policy
Order log. Document form.

The document is implemented: — control of the insurance amount; — limit control; — control of the maintenance of services in the service registry , rendered by the counterparty; — line analysis of franchises.
The magazine "Reported to the IC". Form of the document. Printed form.
Technical Assistance Event Questionnaire. Direction: Settlement.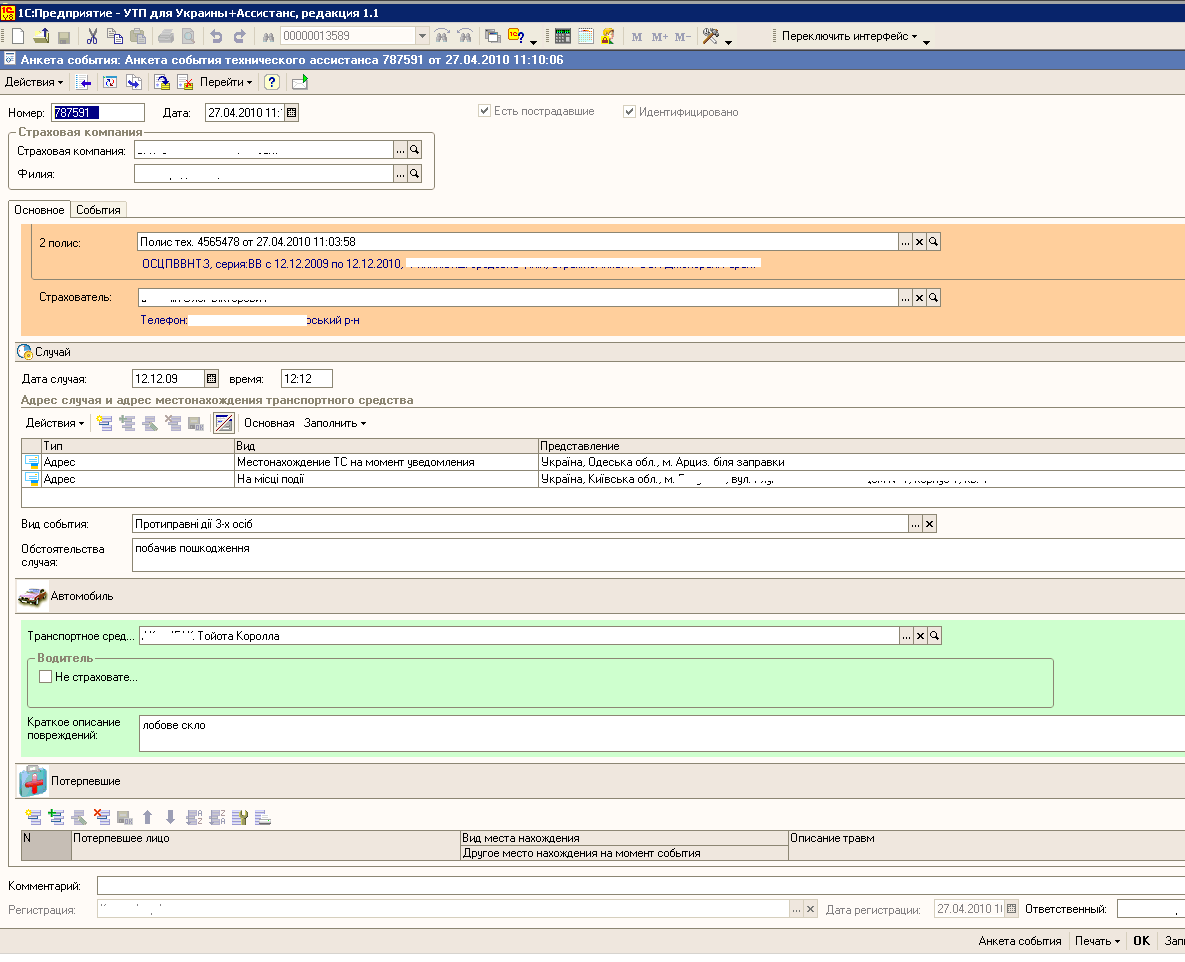 Visualization of the location of counterparties on the map relative to the location of the insured person. Building routes.
The cost of configuration: negotiable. The system works on several assisting and insurance companies.


Developer: NCT
office@nct.ua